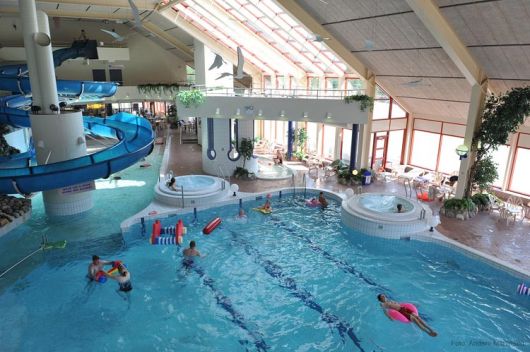 Hovden Waterpark & Spa
Wonderful temperatures the whole year round!!
Even in -30 degrees and with wind in your hair, you can swim outside!
The bathing temperature is always +30 degrees .... but remember to lie low in the water. Only the toughest climb up at the edge of the pool and roll around in the snow.
Contact
Tlf: (+47) 3793 9393
E-mail:

post@l

badeland.com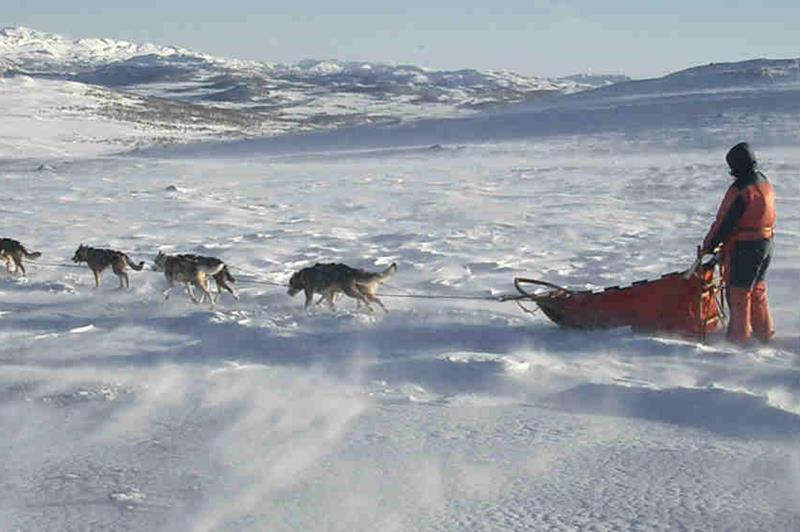 Haukeli Husky Dogsled trip
Experience nature in a new and exciting way. You will learn how to control your own herd of dogs here.
Haukeli Husky offers dogsled driving from Tjønndalen in Arabygdi every day during the winter season. Trips of around an hour, half or whole day trips, and trips with overnight stays are offered here.

Contact
Tlf: (+47) 4151 1304
E-mail: post@hundespann.no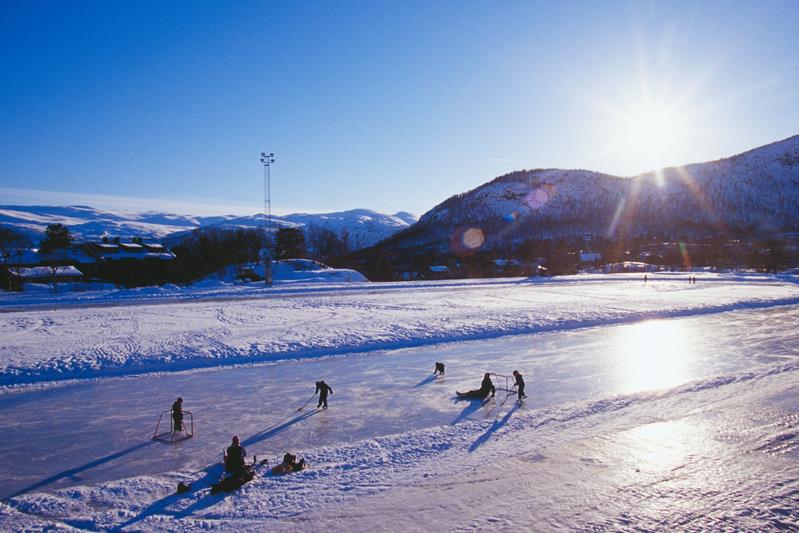 Ice Rink in Hovden
Hovden Ice Rink is open for everybody. Bring your own skates or rent a pair of ice hockey skates at the waterpark in Hovden.
The Rink is made of natural ice and the quality depends on the temperature.
Contact
Tlf: (+47)
3793 9370
E-mail:
post@hovden.com
Snowshoe trip in Hovden
Anyone who can ski, can also walk with snowshoes. Modern snowshoes are extremely easy to wear, and after a short-term use, you will hardly feel that you are wearing them.
Go exploring with family or friends. With snowshoes you can go almost anywhere in nature. Why not try following and studying animal tracks?
Contact
Phone: (+47) 3793566
E-mail: post@hovdensport.no
Hovden Museum of Iron Production
The Hovden Museum of Iron Production is built around a reconstructed melting facility and shows how coal and iron were extracted in the early Middle Ages. The museum has no written information, but by means of sound, light, smoke and scent, the visitor will be taken on a journey one thousand years back in time. A wiking will tell you his story in Norwegian, German and English.
Contact
Address: Hegni,
4755 Hovden i Setesdal
Phone: (+47) 37 93 93 70
E-mail: post@hovden.com