Winter
A snowshoe tour guide is highly recommended when the skis need a break. We go snowshoeing in the area up to the lookout tower. The tour departs from the groomed tracks, and you get a good feeling of being in unspoilt nature. You will thus closer to the animal tracks, and if we are lucky we might see a fox, a hare or some great birds. The tour is at dusk, so you get to experience the very special light we have in the afternoon in winter. By viewing tower we take a break with a little serving.
Mini Soccer is an informal competition with skiing and shooting. We use air rifle so the whole family can participate! This is an incredibly fun activity for the whole family. Should there be some that do not go cross-country skiing, there are also nice to be with no ski.
Dog sledding is a very exciting activity, which few of us have tried. The dogs, which are of the Alaskan Husky, pulling in 6- or 8-dog sled where you can sit in or drive yourself. Where can you observe the perfect interaction between dogs that are built for endurance and each has its place in the pecking order in the herd.
This is a very exotic and wonderful way to experience virtually untouched winter landscape in!
https://www.youtube.com/watch?v=AFhAnOwg4sQ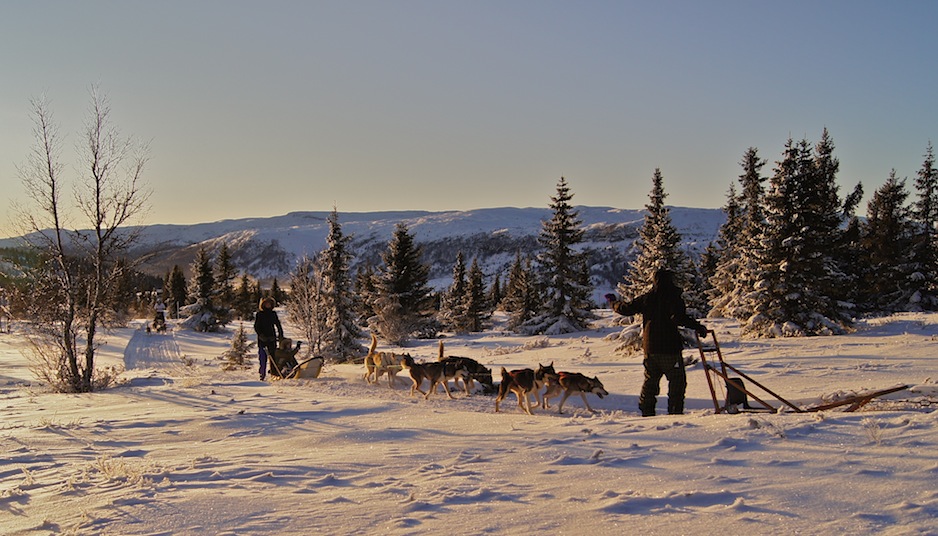 Sleigh rides are a very nice and atmospheric experience. You sit comfortably in sleds with torches, nice and warm under reindeer skins. The beautiful horses love to take you on a round to show you the beautiful winter landscape at Gålå.
The activity is suitable for all the family, providing holiday that little bit extra that you will remember until the next winter at Gala!
For more information, registration and prices: tel. +47 46 64 79 27